Lots of child porn busts
In addition to this, Arizona senator David Farnsworth spoke up and said CPS steals kids and sells them. Immediately, Sen. Kate Brophy McGee, R-Phoenix, threatened him if he didn't stop investigating the "outrageous claim". Obviously the claim is not outrageous if a threat was "needed". I am holding off on this topic until something actually happens that is going to have a real impact.

He's been badly damaged, no doubt about it. See my report on this down the page a ways.
We all knew a lot of this already, however, Rush ups the ante by saying there are indictments coming. One can only hope. Here is how Rush put it:
Pelosi says no formal vote on impeachment. That has let a lot of air out of that tire. And I told you there wasn't gonna be one. I've been saying from the get-go that she would not commit them to a formal impeachment process. It isn't gonna happen.

Now, I'll tell you something, folks. The news here that Pelosi is not going to hold a formal impeachment vote when everybody was under the impression that she was, the conventional wisdom was that a formal vote was coming. But they're holding off on a full House vote authorizing an impeachment investigation. Now, this is obviously a sign of weakness. The word has been out that they've got the votes, that you don't do the vote 'til you have the votes.

They may have the votes, but she's still not gonna pull trigger. There will not be a vote. The whole thing is an obvious charade. It's been an illusion or an attempt to create an illusion from the beginning. This is not a House impeachment. This is a Democrat stunt. It is a Democrat early October Surprise. What you've got is a bunch of these Democrats thinking they can put Trump on, what, probation? I don't know what their mind-set on this is. But it is a farce.

And here's a little tweet from Ryan Saavedra: "Politico reports that Democrat House Speaker Nancy Pelosi and other Democrat leaders are holding off on a full House vote authorizing an impeachment inquiry into President Trump." And one of the people agreeing to hold off is Pencil Neck, Adam Schiff.

I think one of the reasons is that they think indictments are coming. And I too, I must tell you, folks, I'm getting confident that some indictments might be coming down, some indictments from the Barr investigation or the inspector general investigation. I think Pelosi knows it. And I think they're really scurrying trying to figure out how to handle that.

My comment: I certainly hope so. This would explain why even Romney is calling for impeachment now, because every one of them is scared and sees a dire need to "kill the cop".
After you read that, here's what is really going on:

YES, a cartel DID get a victory in Sinaloa, where they freed someone. NO, CARTELS ARE NOT RUNNING MEXICO, let alone even the state of Sinaloa. They are not even actually running a town there. And to boot, there's no widespread unrest in Mexico, as is claimed. There is not jack going on, nor rumor of jack.

If the cartels run Mexico, I'd like them to change the tax structure or import policy. I'd like to see them allocate funding for a bridge or pave a road somewhere. If they are not doing that, it is ALL B.S.

So a cartel forced the military to back down in one incident in one city, on orders of Obrador because Obrador did not want to do a carpet bombing run. He openly stated he called it off to avoid having the military commit a massacre. That's not a victory for a cartel, it is instead a president saying that killing countless people who are not involved was not worth one guy the cartels wanted free. That's all.

The United States has a different policy. The U.S. does not give up EVER, even if it means killing absolutely everyone. And they absolutely will do that, just find a way to confront the government, you know, like at Waco. They killed EVERYONE, every man woman and child. The fact that Obrador does not have the same enforcement policy does not mean he's weak, it means he has a soul.
I AM CALLING IT - I NEED A NEW DEVICE TO DO THIS SITE WITH
Everything I have is hopelessly compromised. I have accepted this for a while but today was the last straw. Here's why:

Because any file I generated that went into the newsletter directory, or any new HTML file I generated that did not have a . at the beginning of the file name PLUS a 4 digit file name displayed at 4k on a 1366X768 screen. It took forever to figure out what was going on. I finally figured it out -

Because someone who was incompetent and had my desktop duplicated elsewere was feeding me their desktop, which happened to be at 4k while I worked on their machine via my machine and a remote desktop hack. They had to decide what to feed me normal so I could not see it was monitored, and told it to send any HTML file with a four digit file name (every HTML file people see on this site has a 4 digit name) and to send that at 1366X768. As soon as the file name was changed to anything but a 4 digit name, their desktop echoed back at 4K resolution, which, since the newsletter files are titled NEWSLETTER, which is more than 4 digits, they displayed HUGE on my machine. I went in loops endlessly trying to figure out why they displayed SO HUGE. There was nothing in the coding at all to cause it, even when I copied perfect duplicate code out of a page that was displaying correctly to a totally new folder with a totally new name, if the file was renamed to anything other than a 4 digit name, it displayed huge. What morons. My god, I tell you, there is a very shallow talent pool getting hired now. That's a blunder like no other.

No one who read the site would have noticed this, because they are not on some hack's remote desktop.
-SO-
I have to change the way things work here because I am sick of it, and for that I need a new computer. I am not going with windows 10 because it is a safe bet that Microsoft will cooperate and however long my security lasts will be the length of time it takes to make a phone call to Microsoft.
It therefore makes sense to go with the operating system and company that has been kicked out of the United States for "security reasons" and that would be Huawei.
Only Huawe's Mate 30 phones do not have hackable android on them, the Mate 30 instead has open source android with Huawei's own operating system layered on top of it, combined with a Kirin 990 that was not part of Operation Talpiot. There are other Huawei devices that would work, but I can only get the mate 30 here. It is available at 3 price points, and I'll probably get the cheapest if it is cheaper enough to justify it.

I also, before doing this, need to confirm I can hook it up to a bluetooth keyboard and an external monitor so it can be used like a PC. Certainly the Kirin 990 is powerful enough and I don't need any custom apps because I hand code everything. EVERY LAST THING. That means I can write a web site from scratch with only notepad or any of a billion equivalents. If it will work with a bluetooth keyboard and an external monitor, it will be a go.
Doing this will obviously require a donation request of more than $350.
Many thanks to anyone who helps this happen.
Assange court date today
Assange who was at one time a brilliant guy was obviously removed from the embassy in 2016 because never made a balcony appearance for 3 years, and then was suddenly back on camera at the embassy fruit caked so badly he was smearing his poop on the walls. REMEMBER THAT? Then Ecuador made a big show and backed up the story, complete with "getting kicked out of the embassy, for $5 billion. REMEMBER THAT? So we went from brilliant guy to smearing poop on the walls. How bad does it have to be for that to happen? He's destroyed. Maybe after a few months of cleanup he might be partially functional like a stroke victim might recover, or someone in a bad accident, - sort of there, but not like before.

Any way they cut this story, they cannot circumvent the fact they had him so screwed up he SMEARED POOP ON THE WALLS and did not show up on the balcony EVER since Trump has been president, and at least a short time before that. Can you ever recover from being messed up that badly? DOUBT IT. He's a goner, just like I always said, an now he's "in court". A lot of good that will do.

AAAH yes, but Pamela is now his girlfriend, when prior to that poison lunch she hated his guts. Now miss Baywatch is the sweet heart of a poop smearing invalid. Can you believe that? I sure as hell do not!
Assange, who was at first a brilliant guy, is likely gone and is now just a prop for show. If he ever does recover, it will be because the damage was drug related and he was given the antidote. But I doubt that will be done, they really need him to be fruitcaked from now on.
If you are in alt media and your stats are "falling off" don't believe it.
I have confirmed the stats everywhere are as rigged as bad as Youtube videos are, so when even in your own stats or stats elsewhere you can observe it appears there are very few reads, consider the fact that a leftist, working through back doors, is wiping digits off or simply posting random numbers that are low, or has configured whatever computer is serving it to only show a percentage of what actually got read.
I have ZERO doubt the alt media is now the dominant media, and that the "MSM" has taken second place. Just look at the Trump rallies and figure it out. They managed to get the synagogues coordinated enough to have 5,000 people show up for Bernie in New York, (certainly not 25,000) but enough to fake a good camera shot for the first time EVER so if you saw that, don't believe 25,000, Alex managed to get a clear picture of what went on there and once again the MSM lied.
Here is the dilemma the left faces: They are getting their butts kicked and cannot let people know it. So by rigging the stats on what gets read in alt media, via back doors given them by Operation Talpiot, they are creating the illusion that alt media sites are only getting a few hundred or a few thousand reads while they get millions. They then call us "fringe". And they have found a way to rig even people's private servers, so the stats on the private servers confirm there are very few reads. But there are ways to know they are doing this:

1. Since contracts are contracts, and gigs are gigs, they can't falsely represent bandwidth requirements so they can't rig the bandwidth stats and get away with it. This site's bandwidth needs are higher than they have ever been, yet reads have "dropped" by 30 percent. I am not posting extra bandwidth eating stuff, so that's not possible.

2. It is impossible to get 10X as many views on a particular file than page views to support it, and that happens here a lot now, sometimes files that are part of pages get viewed 20X as much as the page view count indicates. That's proof of stats rigging right there, leftists are simply too lazy to plant a false picture that can't be debunked by simply looking at the entire story. But lots of people who run web sites are not able to actually take a look at ALL the evidence and put it together, especially on venues like Blogger or Facebook or whatever, where you can't actually get onto the server to truly find out what happened. And everyone out there has witnessed the backwards counting video views on Youtube. It's all FAKE now. And fake is all the left ever goes on.

Fake will cut it when they can then point to alt media sites that actually show how many people read an article. I strongly advise people to not do that. All you are doing is giving a lying cheating scamming left that has back doors into everything a way to call you a loser. To actually track your page view stats, you have to post a new blank background image (simply change the file name to make it appear "new") that no one can see EVERY DAY, and then see how many times it loaded EVERY DAY. If you leave it up for 2 days, people's cache will load it locally and you'll go blind again. It has to be a newly named one DAILY and then you'll know.
DO NOT get discouraged. Chances are, your reads are a LOT MORE than you are actually seeing.
RED ALERT: SOLID TRUMP ASSASSINATION THREAT CONFIRMED
Here we have Pelosi who has a spent bullet brass mixed in with orange beads, that she gives VERY CLEAR attention to during a live broadcast. The video this appeared in is HERE. She starts playing with the bracelet at the 3:40 mark and clearly points out the bullet at the 3:50 mark.
IMPORTANT: In another video taken on the same day, Biden makes it very clear the 17th is an important date. That's when Trump appears in Dallas, where JFK was assassinated. Obviously this did not get missed by team Trump, and hopefully he'll come out OK but it does not get any more obvious than this with Pelosi and regardless of what happens on the 27th, a warning that could not possibly be any more clear has been made. Probably an announcement rather than a warning, I think this has gone beyond warnings.
The closest thing to a true invisibility cloak has been invented.
When you watch this, keep in mind that this is a material doing this, that is working entirely passively with no electricity at all. SEE THIS

I never thought this would be possible.
Trump is more than considering launching a lawsuit against CNN for defamation, SEE THIS.
NEW: Anyone who runs against Hillary is a Russian asset.
You can't make this stuff up. Hillary has called Tulsi Gabbard a "Russian asset" so in the very unlikely event Tulsi becomes president, she'll have to deal with the Russia crap the same way Trump did. GET A LOAD OF THIS!!!
So Hillary is obviously the Russian asset, and she just cannot avoid using the Communist tactic of "displacement", where you accuse your enemies of being that which you are. Fortunately, she's not going to be able to float this after what they did to Trump.
There is now a web site dedicated to the Clintons called Arkancide.com
UPDATE TO TRUMP ASSASSIN REPORT (about the guy at the rally)
I never clicked into the report Drudge linked because I figured it would be crap. Later on, I clicked in. As it turns out, the guy Drudge mentioned is not the same guy that was on social media last night, so TWO people got busted, the one I mentioned was let go, and the one on Drudge got arrested.

As I stated earlier, the one that got let go was only approaching the controlled area and was successfully turned back without incident. There is more on this in today's reports below.
NEW CHALLENGE: "Fire extinguisher in the face" challenge
How about a few others, like the boiling water challenge - where people drank boiling water, the Tide pod challenge, where people ate tide pods, the choking challenge - where people choke themselves until they pass out. The fire extinguisher challenge is to put a fire extinguisher hose in your mouth and then set the fire extinguisher off. If the guy in this video breathed in while doing this, he probably died a few minutes later. Darwin award time.
The story of people with solar panels being SOL is making the rounds again
There are some inaccuracies in the reporting. Here is the correction: Only people who had grid tie solar panels with no battery backup are SOL. Those with proper solar setups still had power when it was cut in California (which was practically no one).

Grid tie: Where solar panels are hooked directly up to a grid tie inverter that drops their power directly onto the grid. That's what almost everyone in Cali had. These systems can't be used to drive homes because they have no battery at all. If they had even a tiny battery, they'd work but there is a characteristic of solar panels where if even the tiniest peak load hits them, their output drops to zero and will stay there. Even turning on an incandescent light bulb will produce a peak current load that will shut a solar array off. If even the tiniest battery or large enough capacitor is in the system to act as a ballast the panels would work, provided it never had any sustained surge loads shut them off. To be more clear:

Practically all electrical devices generate a peak in their current that can for a nanosecond be hundreds of amps. If you have a 400 watt panel, it will not light up a 100 watt incandescent bulb that is hooked directly up to it even if it was arranged to have sufficient voltage, because when you switch even a normal light bulb on it will have a super short peak demand of over 400 watts, and that will collapse the solar panel voltage to zero. But if you put a battery in the circuit to prevent the output from the solar panel from collapsing when something is turned on, the panel could then subsequently easily sustain the operation of the device and even charge the battery.

If you want your solar panels to actually provide power when the grid is not there to act as a battery, you need to have your own batteries. If you are not worried about running it all at night, even a tiny battery would be enough to stop the system from collapsing. Sheer ignorance and cost cutting down to the last penny is what caused California residents who had solar panels to go dark when the power was shut off, the most basic precautions would disconnect the inverter from the grid and have it power the house instead, with a tiny battery that only cost $20 to ballast the system. Obviously if you wanted to keep the lights on at night you'd need more than that, but in leftist Commifornia sheer stupidity ruled the day so prominently that the most basic of the basic BASIC things needed to make the solar at least marginally useful as a standalone power source were not done in the government subsidized systems.
Trump Dallas Rally:
Alex Jones rode in on top of an armored truck blasting his megaphone at Antifa. He did it right, no one has ever done it like this. He looked awesome.

. A possible assassin that was supposed to nail Trump did show up The story line may have been that a Syrian who wanted to be liberated from the evil Assad showed up with automatic weapons and blew Trump away. He did show up along with a bunch of Syria protesters, fully armed, but was open carrying and was so obvious he got nailed on the outskirts of the event and nothing came of it. Complete with obvious body armor, an assault rifle, and lots of magazines. This made the rounds on social media last night but this morning there's not a peep about it anywhere.

In Texas you are allowed to open carry (you used to be able to do that anywhere in the U.S.) but obviously if you are approaching a venue where the President is going to speak and are with a bunch of Syria protesters, it will attract interest of security. He got stopped outside the venue and because he technically did not break any rules, they had to let him go.

My guess is that there probably was an assassination planned (possibly not with the guy mentioned directly) but security was so tight nothing could happen. Trump is not an idiot, there's little question that event was on double triple quadruple quintuple LOCK DOWN. Anyway, Trump is still here today. Good news.

UPDATE: THE ABOVE ABOUT THE ASSASSIN IS FRONT PAGE ON DRUDGE, but I don't pay attention to that rag anymore, elswhere it died overnight. Perhaps this story will take off again. The bottom line is nothing came of this.
UPDATE TO BELOW WITH REGARD TO ERDOGAN: TRUMP TWEETED THIS AS I WAS WRITING:
"This deal could NEVER have been made 3 days ago. There needed to be some "tough" love in order to get it done. Great for everybody. Proud of all!

This is a great day for civilization. I am proud of the United States for sticking by me in following a necessary, but somewhat unconventional, path. People have been trying to make this "Deal" for many years. Millions of lives will be saved. Congratulations to ALL!

My comment: And the BBC claimed Erdogan threw that "tough love letter" in the trash. I DON'T THINK SO! Even if it did physically land in the trash (doubt it) it got the job done.

Now the left can't complain about Trump pulling out of Syria, CAN THEY? HA HA HA, Classic TRUMP.
I am now confident the BBC lied about Erdogan trashing Trump's letter
Erdogan has finished meeting with Pence and Pompeo right now and the details are emerging on the Turkish media right now. Trump is saying countless lives will be saved, which was part of the terms of the letter. That strongly indicates the BBC lied outright because Trump's letter was just too popular. They could not have Trump score one that big. And only Trump's Twitter had word of the agreement with Erdogan in the West. The fake media is not covering it in the U.S. AT ALL. I THEREFORE CALL FAKE NEWS ON THE BBC. Belligerent Bs Con. You don't crumple up such a letter and trash it one minute and then meet with Pence and Pompeo the next and then deliver on the terms the letter demanded.

The terms were: Stop the assaults and stop killing civilians in Syria and we won't wreck your economy. The deal was made. Erdogan backed down. Touchdown for Team Trump.
Trump should cancel his Dallas rally
The reasons should be obvious. Trump should not be out in the open AT ALL anymore.
The BBC is reporting that Erdogan threw Trump's letter in the trash
My comment: PROVE IT. I am not going to link to a story like this when it is posted by a major peddler of fake news. The bottom line is that the letter struck such a powerful chord with Trump's base that you can expect fake reporting with regard to it. If Breitbart made the claim, I might believe it, and even Breitbart is not quite "there" in my opinion, let's see them tell the truth about 911 before I take their word point blank.

And, oh, I forgot - that was not a letter that should be ignored.
Update to Trump assassination Nancy video
Trolls are claiming to have found a way out with this. They are claiming the video is old and she's wearing it to protest gun violence. FACT: The video is from October 15, and there's nothing similar prior on this bracelet. Trolls also refuse to acknowledge the orange beads and orange man bad, the continuous ongoing threats of assassination (with this being the strongest), supporting evidence from Biden, and the fact that this happened right when Trump finally started taking action. It does not help AT ALL that lots of people are posting videos on this without giving the original sources, which allows the trolls to make hay because people have to then search to confirm the legitimacy of whatever someone said on Youtube, which is difficult for many people to do. That's why I posted ONLY the source video, so there's no question and it is already proven point blank. That weakens trolls horribly.

There's such a ruckus going on over this particular video that they'd be fools to proceed with it, but then again, desperation may play into this, it really looks like Trump played his chess against checkers and is finally taking action. Therefore, the bullet bracelet.

I had first guessed the bullet casing was from a .38 special because I had a .380 (which is shorter) and it looked about right for a longer version of a .380 However, some people are pointing out the obvious with this - that it's a .45 because Trump is the 45th president. I still think it's a .38 special because Pelosi is not very big, and a .45 would likely not go well on that bracelet. Depending on camera angles and how things actually fit it could be either, the two bullets are by proportion similar.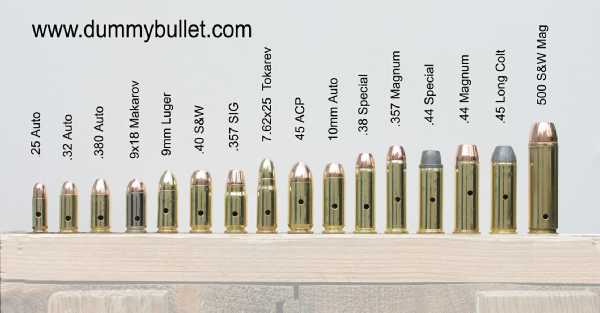 Beat on the brat with a baseball bat OH YEAH!
Now THIS is straight talk if I EVER saw it.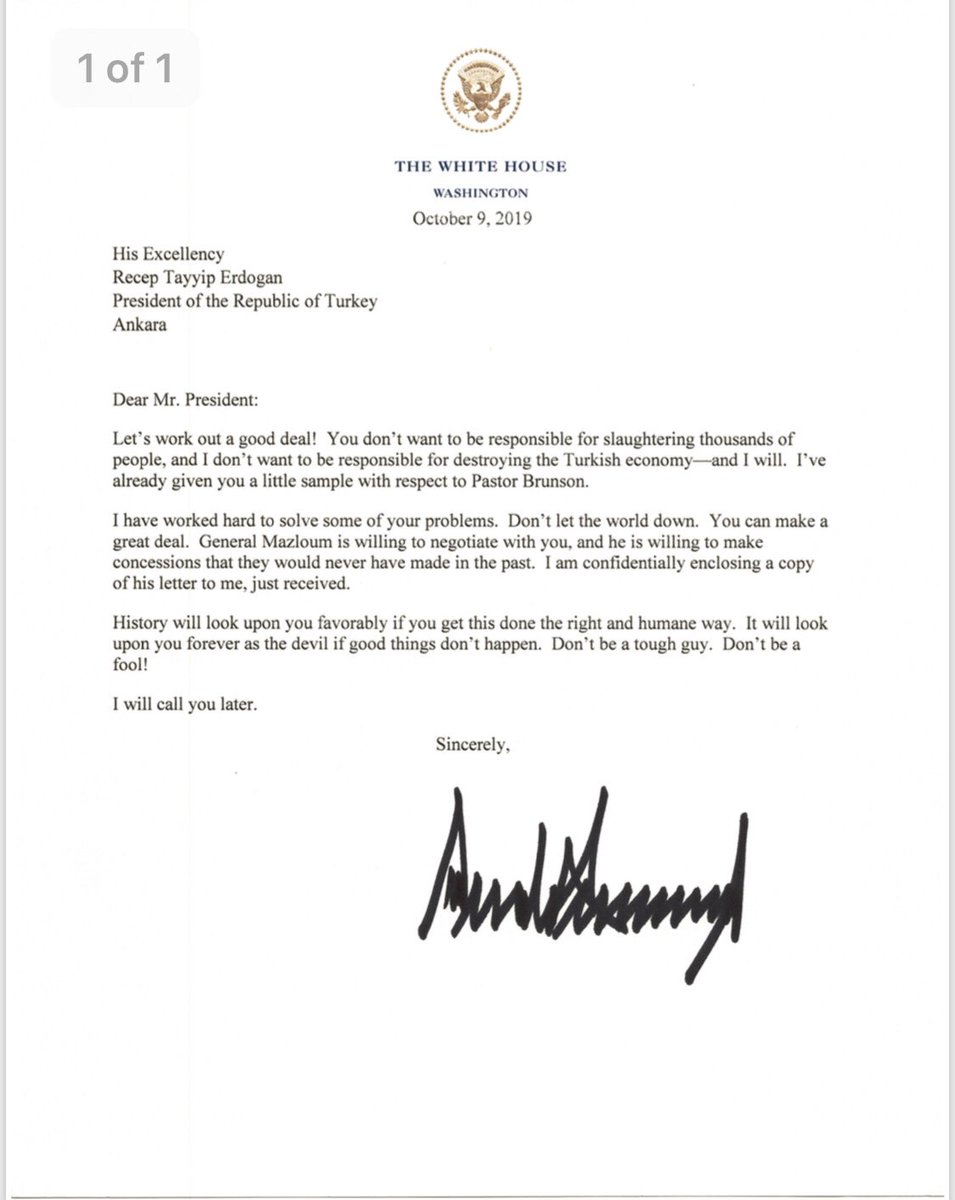 NANCY PELOSI HAS LIKELY ORDERED TRUMP'S ASSASSINATION ON THE 17TH
I made sure this is confirmed before posting something so brazen
Nancy Pelosi wore an orange bullet bracelet to her announcement that they won't be pursuing Trump's impeachment and she made it an enormous point to play with it and point directly at the bullet portion of the bracelet. The bullet is a piece of spent brass. The bracelet has orange beads. You cannot make this stuff up, IT HAPPENED. It is at 3:50 in THIS VIDEO and when you combine this with Biden focusing on the 17th in other videos, I'd say there's a real problem here. Trump had BETTER WATCH OUT.
Pro Publica got ahold of Trump's tax documents and is